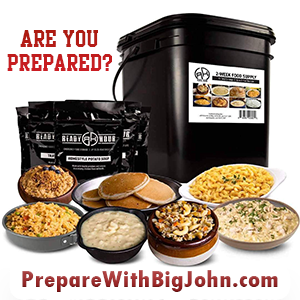 "Preparewithbigjohn.com" is where you go to get your Emergency food supplies along with many other products that keep you healthy and safe. Emergencies strike when you least expect it: Hurricanes, Floods, Earthquakes, Wildfires, Civil Unrest, Terrorist Attacks, Job Loss… There's peace of mind when you're prepared! The Big John Show helps you get and stay prepared when you go to preparewithbigjohn.com!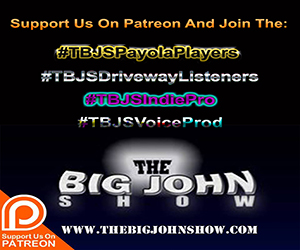 The Big John Show is heard weekdays from 10am – 2pm CT (re-play from 10pm – 2am CT) on TBJS Radio Network. If you like what we do, one way you can show your support is to become one of our Partners. When we refer to you as a being a partner, we mean it! To break it down, it would be the opportunity for us to work together. When you become a Patreon subscriber to our content, you become a partner of The Big John Show and the TBJS Radio Network. And here's the deal, we aren't just taking your money and leaving you out of it because the more we get each month, the more we will be able to expand our services and features. Along with that, YOU help keep the microphones on, music flowing, and the Pepsi pouring in our cups!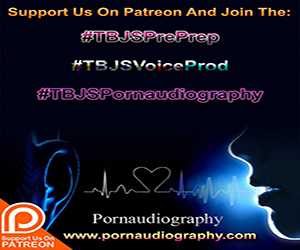 Our services include show prep and custom audio production that can be used by anyone. The topics we use in our show prep service are current and not taken from fake news sites or questionable sources. Our custom sound works we create that you can download onto your smart devices or on your computer for your amusement and entertainment. Some of these things that can be used as ringtones, small bits, random left-overs, or crazy sounding pieces that make no sense whatsoever. We also offer our Production service for companies that would like an audio commercial or a voice over that would be heard on radio stations, websites, streaming services, and other platforms. When you become a partner, you get access to these features!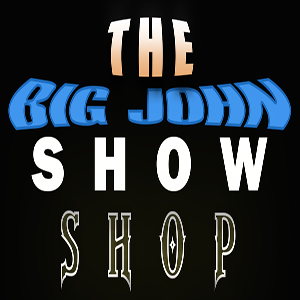 This is The Big John Show Shop! Every dollar raised here will go back into The Big John Show. You are supporting an independent show. However, this online store is not connected with the partners of The Big John Show. If you would like to become a partner, you should go to www.thebigjohnshow.com/partners for more information.